Catfish are magnificent "beasts" that most anglers aim to catch. They are lazy, and they take almost all baits, but they are not always easy to catch. The reason behind this difficultness is catfish are very good at hiding. If you don't know where to look, you may go home empty-handed. Also, it is paramount to use the perfect catfish rig set up to increase your chances. 
Typically, the best rig for me may not be the best for you. Different variables affect the effectiveness of a rig, so it is crucial to consider how each works and how it can apply in your fishing condition. In this guide, I will discuss some of the best catfish rigs for riverbank fishing. But before we get into it, allow me to discuss something else first. 
Essential Components of Catfish Rigs You Will Need.
Now that you know the basic catfish rigs, where can you find components of rigs, including sinkers, hooks, and bobbers? You can find them from online stores, such as Amazon, but not all are worth the price or time. I have prepared you a list of key components for most rigs that are worth your money and time. They include :
1.

Dr. Fish 30PCs Fishing Rig Floats Cigar Floats
If you are looking for float bobbers to use in a float rig, you should definitely consider these excellent floats from Dr. Fish. They are available in different colors, including orange, yellow, and green. The package comes with 100 pieces (20 pieces for each of the five colors). You can use the most appropriate fishing condition. 
Features 
Excellent for all types of rigs 
Small, yet noticeable enough 
Pros 
Cheap and worth every dollar 
It is easy to thread in the bobber through your fishing line.
The bobbers are reusable. 
Excellent customer service in case something goes wrong.
Cons 
They may be too small for some fishing techniques, including surf fishing.
Only available in five major colors, which is a little too limited for some users. 
Bottom Line 
These Dr. Fish bobbers are excellent for any type of catfishing rig. They are small but well noticeable for all fishing conditions. They are easy to tie into the fishing line, and you can use them more than once. I recommend them to all catfish anglers. 
2.

Plusinno Punch Short Rig Kit 
If you cannot tie your own rigs, you should consider purchasing this kit from Plusinno. The box includes ten punch shot rigs, ten razor series hooks, and more. The punch rigs are excellent for both small and largemouth fish, including catfish and bass. You won't be disappointed by purchasing the package. 
Features 
The fishing kit has received a lot of love from most users, and it is because it comes with some outstanding features. These features include:
Shot Rigs + Hooks 
The kit comes with 10 EWG hooks size 3/0 and 10 shot rigs. 
Premium Materials 
The fishing hooks are made of high-quality carbon steel, which is strong, durable, and super sharp. It is also corrosion-resistant, making it excellent in both freshwater and saltwater. 
Heavy-Duty Split Rings 
The heavy-duty split springs that come with it allow you to include anything that matches your bait and fishing condition. It also makes it easy to put together everything, rigging up your favorite weights and baits. 
Pros 
Sharp hooks are made of carbon steel, meaning it will last for quite some time.
A ready-made rig setup, so you won't tie it up yourself.
High-quality components
Worth the price 
Small and light, making it easy to travel around with the setup. 
Cons 
Some users feel the hook is too big for their purpose. However, if you plan to catch some catfish, this is exactly what you need. 
Bottom Line 
If you are not ready to start tying rigs, you should consider purchasing this well-made setup. The hooks are excellent for catfishing, and it is designed in such a way that it is quite easy to add your favorite weights on the line. The kit is small enough, making it travel-friendly. I recommend it to all new anglers. 
3.
Dr. Fish Assortment 50 Three-Way Swivels 
The three-way swivel rigs are very common for catfishing. To rig one up, you must have a three-way swivel. There are many swivels in the market, but not many can get the job done as Dr. Fish Assortment 50 Three-Way Swivels. It is made of stainless steel and copper, making it corrosion-resistant and durable. It has been hailed as easy to use and extremely sensitive. 
Features 
Easily attaches your rigs for multiple purposes.
The stainless steel is nickel plated.
Extremely sensitive such that you can use it for even smaller fish like trout and larger ones like catfish. 
Pros 
Great customer service 
Excellent for drop rigs 
A versatile swivel that you can use for both smaller and larger catfish. 
Cons 
There is a risk of line tangles.
 It is too small for some users.  
Bottom Line 
If you are planning to tie a three-swivel rig, you should consider purchasing this three-way swivel. It is durable, effective, and sensitive. It is also versatile, and you can use it for all types of fishing. Check it out, and you will be glad you did.
4.

Boone Single Hook 2/0 Live Bait Rig 
If you are looking for excellent hooks to complete your rig, the Boone Single Hook is a worthy consideration. It a treble hook, and it is perfect for catfishing from the river banks. The package comes with two rigs per pack, and it is relatively affordable.
Features 
Tournament Live Bait Rigs Ready for fishing 
#2 Treble Hook 
2 rigs per pack 
Pros 
An excellent fishing hook to catch both larger and smaller fish. 
Relatively affordable 
A rig that can handle larger fish perfectly.
Cons 
A wrong description on Amazon
Bottom Line 
The Boone Single treble hook is one of the finest hooks you should consider for catfishing. It is durable and gets the job done. It is affordable, and I recommend it to all anglers.
5.
JSHANMEI Fishing Egg Sinker Weight Ready Rigs 
If you plan to tie some slip sinker rigs, you are going to need to weight sinkers. There are many types of weights to use for the same, but egg sinkers are the most common favorite catfish rig. If you want egg sinkers, these from JSHANMEI are worth considering. They are made of stainless steel, and they come with a leader line wire, making your work easier. You can use the weights for fresh and saltwater fishing.
Features 
Available in different weights 
Superior 49 strands of stainless steel wire
Usable in conjunction with lure and hook to increase the casting and anchoring ability. 
Pros 
Cheap egg sinkers 
Easy to setup 
Versatile weights for all fishing techniques. 
Strong and reliable leader line wire. 
Already rigged, so you can just start fishing. 
Cons 
Bottom Line 
Consider purchasing the JSHANMEI egg sinker weights if you are planning to do some bottom rigging. The weights are worth the price, and since you will be using them in rivers, you can expect them to last for quite some time. I recommend them to all anglers.
Essential Catfish Gear 
You will need to have the right gear to land catfish. In your kit, ensure you have the following items :
A medium-heavy fishing rod. It can be a spinning or casting rod; just ensure it has enough power to hold all catfish types. It should be at least 6 feet long.
Essential tackle tools, including bait hooks, treble hooks, egg sinkers, boobers, split shots, and jig heads. 
Baits or lures to use. You can use live baits, including worms and crayfish or artificial lures. 
Shore-style rod holder. 
A lip-rig or preferably a net for landing the catfish. 
Pliers to use when necessary.
How to Choose a Catfish Rig 
Typically, there are tens of rigs, and every week there is a secret catfish rig you have probably never heard of. The options for rigs seem unlimited, and choosing the one for your catfishing may prove to be harder than most think. I searched for some tips to help new anglers understand this complicated market for rigs component. Here are essential things you should keep in mind when choosing a catfishing rig :
Choose a rig with hooks that suits your bait.
Consider the type of fish you plan to catch and where they are mostly found. 
If you can tie your own rigs, do it to boost your confidence and comfort. When you tie rigs yourself, you can add extra components and make necessary adjustments to enhance your successful fishing experience. 
Use the right bait and ensure it is as fresh as possible. Also, make sure it is well hooked. 
Consider the number of hooks in the rig and any weak links it may have. 
Consider the size of the hooks. 
Take your time when tying the rigs. For example, you can tie your rig tonight if you are going fishing for catfish tomorrow afternoon. That way, you will always be prepared.  
Types of Catfish Rigs Each Angler Should Learn 
Most catfish rigs are easy to construct, but you need to do it right to prevent line snags and cast further. The simplest rig contains only the hook and bait. You can use such simple rigs to catch smaller fish like bass. However, with the right hooks and baits, you can land some cats with simple catfish rigs. 
Here are the most popular rigs you can try for catfishing from river banks :
Drifts Rigs 
Typically, you will need to add some weight to your rig to improve the casting distance and accuracy, especially if you are fishing from the river bank. In a drop rig, you will need to tie the hook to the line and add a lead shot about six to ten inches from the hook to add some weight to the rig.
The weight will help the hook and bait sink faster and deeper in the water. The drift rig is usually great to cast alongside moderate current, allowing the bait to settle down slowly. It is also great in shallow rivers, lakes, and ponds.
Slip Sinker Rig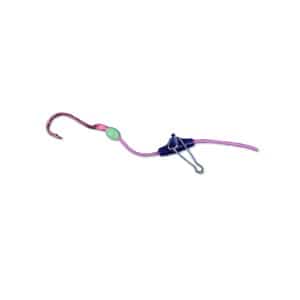 A slip sinker rig is one of the finest and essential catfish rigs. It is easy to tie and versatile. You can use both dead and live baits with it. Slip sinker rigs are popular for bottom fishing, and they are excellent with catfish. Typically, the rig consists of an egg sinker and a split shot on the mainline. 
The sinker slides through the mainline, allowing the catfish to swim off with the hook with slight tension. The egg sinker should make some sound once the catfish takes the bait, but it does not always complete this objective effectively.
To increase your chances of a solid hookset, make sure to keep the tension constant once the cat takes the bait. You can do this by following the catfish run with the bait for a foot or so and then set. 
It is worth noting that the egg sinker maybe not too perfect if you are casting against currents. They often roll along to the bottom, causing snags. You can probably replace the egg sinker with a bank sinker or bell sinker and then replace the split shot with a swivel. By doing so, you will increase the effectiveness and efficiency of the rig. 
Three-Way Rig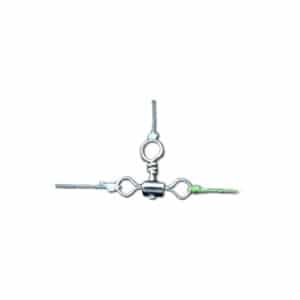 The three-way rig is quite common among novice anglers as it is easy to tie and gets the job done. It utilizes a traditional setup, and you can modify it to meet your immediate needs. In fact, it is usable in most catfishing conditions, including from the river Channel. However, you will need to invest some time in tying the knots.
To use the rig, you will need a three-way swivel. The three-way swivel holds the main fishing line, and it also anchors the hook and weight line. This allows the bait to move naturally in the water without it influencing the current in the water. Here is how to tie it step by step:
Tie the mainline to the swivel's eye 
On the other eye, tie a leader line with a sinker of a specific eight depending on the river's current 
Tie the hook on the remaining swivel eye
Since the hook and the sinker are separated, you will have more action from the bait. A three-way rig is versatile, and you can use it for the bottom and float fishing. It is also excellent in vegetated areas or anywhere where the cats might be hiding. However, don't use it in lakes that have too little current, or the hook will get wrapped around the leader line.
Float Rig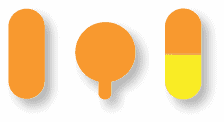 The float rigs work pretty much like a three-way swivel rig, with the only difference being your bait won't get lost in the bottom of the river. The bait stays above the mud, and this increases the visibility and scent of the bait. The catfish will not need to search in the mud for the bait like it has to with the three-swivel rig.
To rig a float rig up, add the three-way swivel on the mainline at the same place. However, you will need to add a peg float several inches from the swivel this time. This peg float is the one that will help the rig stay floating above the mud.  
Santee Copper Rig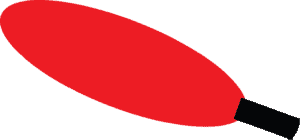 The Santee rig, as mostly referred to, is a basic modification of the slip sinker rig. It is typically tied pretty much the same as the slip sinker rig, with an addition of a foam float. The foam float is added slightly above the hook and leader line.
It is a perfect rig for a river with lots of vegetation or mud at the bottom. The peg float lifts the bait above the mud, making it more visible, increasing the chances of more nibbles.
You can use the rig for all catfish types, but it is especially excellent for blue catfish. You can easily catch more blue catfish and others. However, you should not use a Santee rig in a river channel that has a lot of currents.
Slip Bobber Rig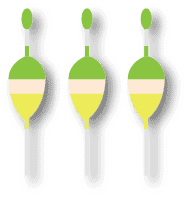 For reasons unknown, many river anglers don't use this setup of Popular catfish rigs for bank fishing and flathead catfish. It is underutilized, but that does not mean it is not good enough. With this setup, you can catch a lot of catfish with prepared baits. It allows you to feel you even the slightest nibbles, increasing your awareness and chances of landing some catfish. 
Place a foam slip float above the fishing hook and adjust the depth of your cast by slipping the bobber up or down. The rig allows you to fish in both shallow and heavy currents areas. You can use it for all types of catfish. 
8 Mistakes by Catfish Anglers You Should Avoid 
There are some people who can go out all night and leave without catching anything. If that's you, there is a high chance you are committing one of the major catfishing mistakes. If you rectify these mistakes, the chances of catching more fish will increase dramatically. Without further ado, let's get into it: (Professional catfish guide)
You Are Making Too Much Noise 
Just like humans, fish do hear voices. Therefore, if you are talking too much or have music on loudspeakers, the likelihood of scaring the fish away is very high. Yes, fish' hearing is acute, but you shouldn't take that chance and blast music near where you are fishing. 
Also, even if the loud music will not scare away the fish, it may irritate fellow anglers. Always strive to be silent when fishing. If you have to listen to music, kindly use headphones or earphones. 
Being Unprepared 
It is important to develop a plan before going out and prepare accordingly. By preparation, I mean, make sure you purchase everything needed. For example, what do you do if you need to use scissors or pliers and you forgot to bring any to the river?
To ensure that does not happen, make a list of the things you will need and tick each item after packing. While selecting the equipment, make sure to consider the type of fish you plan to catch. For example, if you plan to catch some catfish, carry a longer rod and strong fishing line.
Using the Wrong Baits and Lures 
Each fish is different, so you got to do some research and identify what your target fish like the most. For example, amphibians may be great for catfish but not so great for bass and trout. Also, fish in ponds may require different baits from the ones in the river.
Related : More Catfish Baits for Ponds
To be on the safe side, carry a variety of lures and baits to the river fishing. That way, if one does not work, you can always try another. I recommend using nightcrawlers and prepared catfish baits for catfishing.
Being Impatient 
If you plan a fishing day, don't expect to spend thirty minutes and walk home with three catfish. No, it does not work like that. 
Fishing requires both skill and patience. Expect to spend some time in the body of water, and that way you will never be disappointed. Occasionally, you can catch a catfish with your first cast, but don't let that fool you to believing that's how it will always be.
Using the Wrong Reel and Rod Combo 
Typically, the right combo will be determined by your fishing condition and the type of fish you plan to catch. The rod and reel you should use for trout are not the same as the rod you should use for catfishing. For trout fishing, you will require lightweight gear, while catfishing will require medium-heavy gear.
Also, make sure to purchase a combo that you are confident using. For example, consider using a spinning combo if you are a beginner. 
Weak Fishing Knot 
You must always be extra careful with your fishing knots. A poorly tied knot will make you lose the battle with the fish. For that reason, always double-check your knots before casting. If they look weak, untie them and tie again. Most basic knots are easy to tie, so that's shouldn't be a problem. The Palomar knot is considered the strongest; I suggest learning how to tie it.
Wrong Timing 
Most catfish anglers often fish at night, and they are right doing to do so. Catfish are often more active at night, and you can find them even in shallow waters. However, if you have to fish during the day, be prepared to do some bottom fishing. 
Catfish don't like getting exposed to the sunlight, so expect them to be hiding deep down in the river. Sometimes, they even make some holes deep down. If some trees are hanging down the river or some artificial structures, consider casting your baits there first. The catfish will be hiding in such areas.
Using a Worn-Out Fishing Line 
Many anglers lose their catches when their lines break, and I don't want you to be among them. Always double-check your line before going out and replace it from time to time. Consider using a stronger fishing line for larger fish like catfish to prevent breaks. 
Frequently Asked Questions About Catfish Rigs 
If you still have questions about catfish rigs, here are the answers to some of the most common questions about catfishing rigs.
1. What Size Should I Use for Catfish Rigs?
If you are using a Kahle hook, I suggest using a 2/0 or 3/0 size hook. However, if you prefer using circle hooks, I suggest using a medium-sized hook for catfish. Ideally, a 5/0 or 6/0 will get the job done just fine.
2. What Time is the Best to Catch Catfish?
Ideally, you should plan to catch catfish at night. However, if you prefer fishing during the day, then you should do it at least one and a half hours before sunset or an hour or two before sunrise. During these times, catfish are more active and most probably hungry.
3. Why do Catfish Eat More at Night?
Typically, they eat whenever they are hungry. They can eat during the day or at night. It's just that the darkness provides them more comfort than sunlight and heat.
4. What is the Best Bait for Catfishing from the River Bank?
Catfish are heavy feeders, so they often welcome most of what you have to offer. However, if you want to increase your chances of attracting them more, consider using worms and stink baits. 
5. How many species of catfish are there?
There are 26 species of catfish families
6. What size hook is best for catching channel catfish?
The best hook sizes for channel catfish 2/0 or 3/0.
Wrapping Up 
I have discussed some of the most common catfishing rigs, and I hope you will learn one that will make your work easier. In case you want to purchase some bobbers, consider purchasing the Dr. Fish Cigar floats, and if you want a ready-made catfish rig, Plusinno Punch Short Rig Kit will do you justice.
Now you have already chosen your perfect rig, you may need the perfect catfish rod and reel set up. Here is our High-Quality Catfish Reel and Rod set up guide. Thank you for reading through the guide.