Shimano Curado K Baitcasting Reels are some of the best reels on the market. They are made with quality materials and can take a beating from saltwater to freshwater fish without any problems. 
The design is sleek and has many features that make it easy for you to use them to catch more fish. We will go over each of these features in this review so that you know what they do!
Also Read : Best Shimano Baitcasting Reels in the Market
Specifications 
Models
The Curado K comes in 8 different models. Each has a different gear ratio and weight. Having various models allows for greater versatility. You can get a reel for your needs with ease.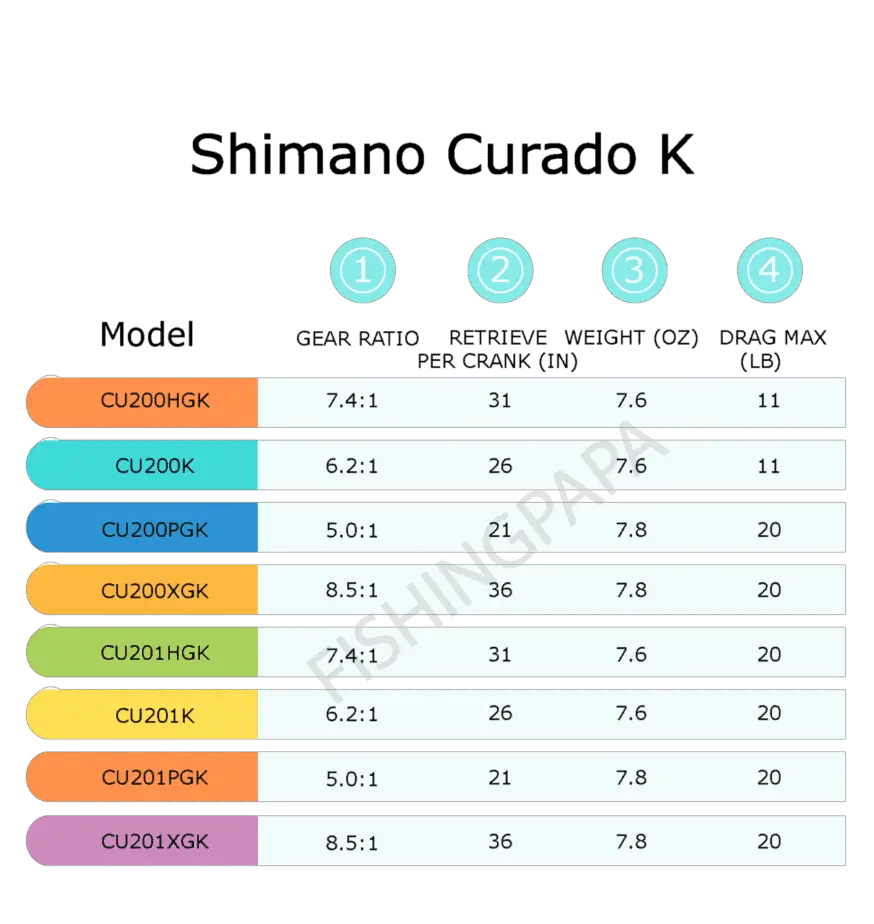 These can be used for any freshwater or saltwater application that you need. They also have different maximum drag and retrieves. These are CU200HGK, CU200K, CU200PGK, CU200XGK, CU201HGK, CU201K, CU201PGK, and CU201XGK.
Sleek Design
Curado K reels have a sleek design and are also lightweight. They may be light, but the Curado K is durable and strong as well. Their appearances are worth envying and they are a perfect addition to your fishing gear.
CI4+ Material
Built with the latest technologies like the CI4+, this reel is durable and will last you a long time. The Aluminum frame is lightweight, but also very durable for any wear and tear that it may endure during its lifetime of use. It's so tough that the Curado K has been known to withstand being run over by trucks!
Super Free Spool
The reel has a super-free spool that allows for easy casting and retrieving. This reel will be the perfect addition to any angler's gear! The Shimano Curado K Baitcasting Reel would be a great choice for anyone looking to purchase an excellent quality fishing reel. 
It boasts the Stable Spool design from Shimano that allows for smooth operation without any vibration. You want a quiet-operating reel that will help you catch more fish. 
Cross Carbon Drag
Thanks to the Cross Carbon Drag System, you can enjoy a drag that is smooth and continuous for increased casting and fishing performance. It is powerful enough to take a maximum force of 11-12lbs. 
This might not be as much as other baitcasting reels that can go 18lbs maximum drag. But it works well in its way. 
Sturdy HAGANE Body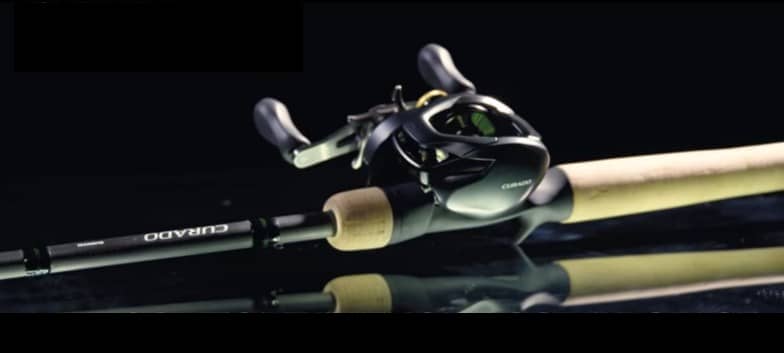 The HAGANE body is tougher than stainless steel and resistant to corrosion. It can withstand as much brutality as a fishing reel can take. 
It is built with the utmost precision and perfection, so it will never let you down in times of need. 
Superb Gear System
The Micro Module gear system is a patent of Shimano. It ensures smoother retrieves and improves gear train without letting you feel the gear as much as you would in other reels. The gear is also more resistant to wear and tear.
Built with the X-Ship technology, the gear system is designed to be as light and durable. The gear maintains its position even if battling large fish. This reduces friction and enhances casting performance. You will love it for lighter lures and longer casts. 
Weight
The weight of the reel is also a factor when it comes to casting performance. The Curado K has an excellent balance, making it easier for you to keep on fishing without tiring out easily. Depending on the model, the weight will fall between 7.6 and 7.8oz. 
Functional Bearing System
The S A-RB technology ensures that the bearings are mounted on a ball bearing system. The benefit of this is that the reel spins smoothly and quietly, even when battling large fish with heavy drag settings. Salt will not inhibit motion. 
Excellent Line Capacity  
The Curado K has an excellent line capacity for all your fishing needs. Depending on the model you choose, it will have anywhere from 8/180, 10/155, 14/110 to 30/190, 50/120, 65/80 for both monofilament and braided lines. 
SVS Infinity Brake System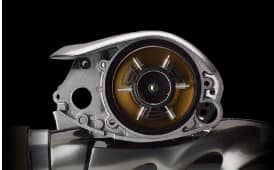 The advanced brake mechanism allows you to set your drag strength with the simple turn of a knob. The Shimano Curado K is easy to use and has an adjustable drag system, which will allow you to fish in all conditions without slowing down or getting stuck on rocks or structures. 
Application
The Curado K reels are for adventurous fishermen. You can use them with any technique and they will perform well. Whether you are looking to throw lightweight jigs or lures, this reel is the perfect one. 
Daring novices can try it out on freshwater fishing. The reel will also be a good choice for the experienced angler who wants to go light and take their chances on saltwater fishing trips, braided line is an excellent material with which to do so as it won't break easily in these conditions. 
Price
You must be ready to cough out some more on this reel. It is costly and only the most serious anglers should invest in it. Otherwise, there is no point paying heavily for a reel you will use once. 
This is a reel that can't be best for power and performance. It may not be as beautiful as other models on the market but functionality wins over looks every single time when you are out fishing.
Pros 
Good for experienced fishermen
Durable construction
Smooth and reliable drag
Compact and ergonomic design
Quality parts
Consistent performance
Powerful retrieve
Cons 
Defined drag though will handle minimal weight
Slightly tight casting control
Best Rods for Curado K Reels
Shimano Power Casting 6'6 medium heavy rod
Best Lines for Curado K Reels
Best Bait/ Lure for Shimano Curado K Reels
Alabama Rigs
Glide baits
Smaller Swimbaits 
Magnum cranks
Frequently Asked Questions 
Q) Is the Shimano Curado K a good reel?
A) Yes, this is a great reel considering the advanced features. It is durable and can be used by experienced fishermen. But novices who want a long-term investment can buy it.
Q) Is this reel good for saltwater fishing?  
A) Yes, its parts have been built to withstand any corrosion and rust. You can use this reel in middle to deep water. 
Q) Can I use this reel for Pike?
A) Sure. Ensure you get the right model for your dominant hand. This will ensure as much comfort when reeling in heavier fish.  
Q) What are the best alternatives to the Shimano Curado K Reels?
Shimao Curado K is one of the best reels in the market. You may also take a look at some other reel options including Shimano Curado DC, Tatula SV. Besides, you may take shimano slx dc into consideration. If you have any confusion about SLX DC and CUrado K – or just want to know more about what fishing gear would suit your needs- be sure to head over our content on Shimana Slx Dc vs Curado K ! . Finally , The type of fishing gear you choose will depend on what water types and fish species that you're targeting; make sure to think about this before making any final decisions!
Final Verdict: Is the Shimano Curado K Reel worth it?
Shimano Curado K Reel is a reel with an excellent reputation for its durability and ergonomic design. If you're looking for the best fishing gear, this may be it! It has smooth retrieves due to its durable carbon fiber drag system.
The conveniently sized spool is great so there's plenty of room for all your bait or lures without any wasted space. I am sure this reel might interest you. Don't be scared by the price. It is worth every coin.
Related Resources: